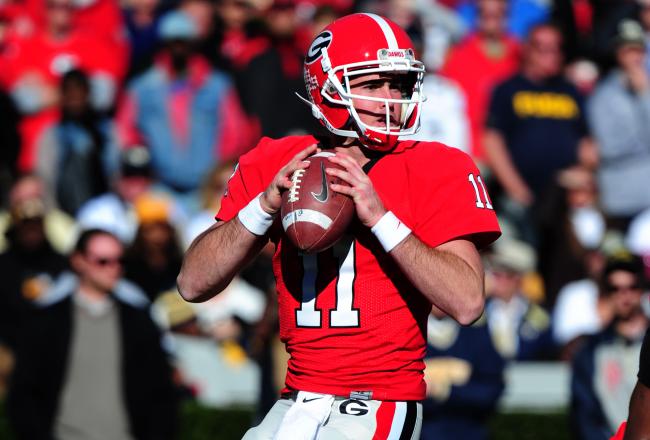 College football's opening weekend is mostly full of warm-up games for ranked programs and no-name schools like Howard and Eastern Michigan getting television exposure. Thursday night provided the college football faithful with a couple doses of high-quality drama, bringing in the season on an exceptionally competitive note.
I can't promise overtime victories or epic fourth-quarter comebacks, but if you are looking for the best games that the rest of college football's first week has to offer, then check out the four games below.
CHOOSE THE PLAN THAT YOU LIKE TO WATCH LIVE ONLINE
This is a no-brainer, folks. If there is one game to watch in Week 1, it is this one.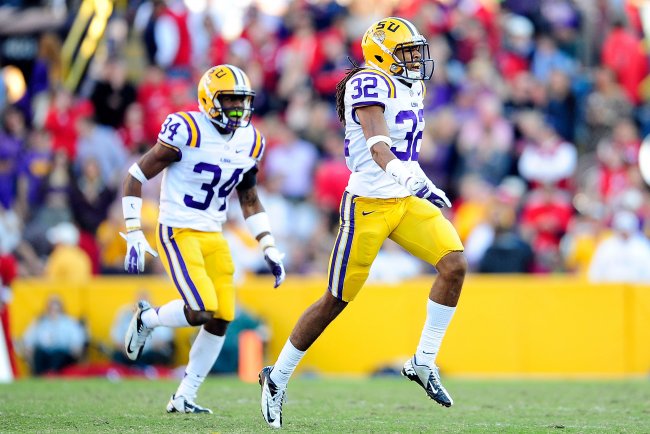 Both teams come into the season with great talent and Top 10 rankings. The teams are led by two Heisman hopefuls: quarterbacks Aaron Murray and Tajh Boyd. Because of these two, Vegas is expecting a 70-plus point game.
There are other pieces at work, but something tells me the quarterback who has the better game will lead his team to victory.
The only other game featuring two ranked opponents this weekend should see two different offensive styles battling it out. LSU looks to enforce their ground game, and TCU will likely go to the air.
Although LSU lost 11 regulars to the NFL draft last season, their running back core is arguably the best in the nation. They do have holes in their secondary, however. TCU's quarterback Casey Pachall will try and exploit the questions in LSU's defense, while the speed and agility of TCU's Jason Verrett, considered one of the nation's best cornerbacks, will attempt to slow the push of LSU's offense.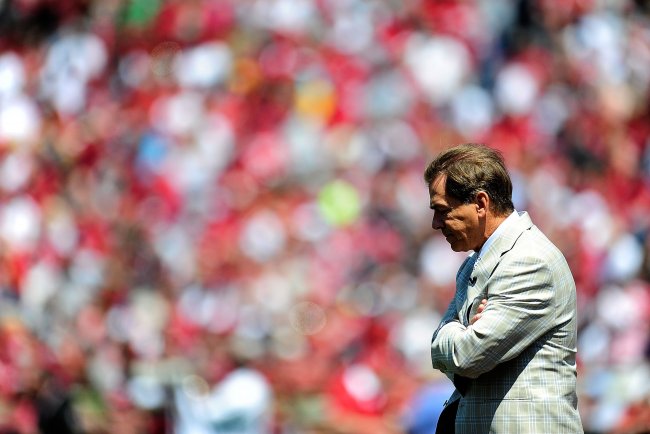 This contest looks to be a close one, but LSU's size should dominate in the end.
Whenever the No. 1 ranked team in the nation plays, stop what you are doing and watch. Alabama has been a force to be reckoned with in college football ever since Nick Saban took the reins back in 2007. They have won the BCS National Championship Game three of the last four seasons (2010, 2012, 2013) and are favorites to do so again.
This game will see no great competition, as Alabama should handle the Hokies deftly, but it is the Crimson Tide's first game of the year, and their performance will be heavily scrutinized by analysts as the first showings of the defending champions.
This game is a rather dangerous one for Oklahoma State, as they come in ranked No. 13 against a tough, unranked, fired up Mississippi State team.
In order to impose their will, Oklahoma State will likely utilize their two-quarterback system. Both Clint Chelf and J.W. Walsh should see time behind center and look to make the game a scoring match by exploiting Mississippi State's young secondary.
How Exactly Does This TV Software Work?
The process is fairly simple: just download TV Software's software on your laptop or desktop computer (note: the software works on both PCs and MACs) and you're good to go. There's no hardware to configure, so setup is a breeze. After everything is set up, you'll have immediate access to over 3,500 channels (all in hi-def format). So if you want to watch this match live, all you need is your computer or laptop with internet access. Consider all the sports games you'll never need to pass up again, including the FIFA World Cup, UFC, MLB, NFL, NHL, NBA, WWE, Soccer and more. In addition to sports, TV Software also has thousands of movie, soaps, news, music and entertainment channels.
So How Much Can This TV Software Cost?

The best part is TV Software's "one time fee" of a very little amount actually costs LESS than ONE monthly cable bill. For just a few, you can enjoy live TV programs, movies and sports anywhere and any time. There's no hardware to mess around with and no concerns with bandwidth limits. And best of all, you don't have to put up with any regular monthly service fees. You'll never come across any "pay per view fee" or satellite television subscription fees again. What's even better: you can hook up your pc/ laptop or MAC to one of your existing TV's and watch your favorite shows on big screen.
How Can I Download This TV Software Now?

It's really so simple to download this TV software. You just have to go for only 3 steps to get immediate access to over 3,500 channels (all in hi-def format). 1) Register, 2) Select Channel and 3) Watch Live Stream.
So viewers, you need not be upset if you not been able to go to the stadium to watch the match live. we surely will be blasted with our opportunity. We not only give you software but also provide you with the assurance to watch other 3500 TV channels all having high quality HD. So, what are you waiting for? Just buy the software and get the access to watch the most enjoyable Football match Calgary Stampeders vs Toronto Argonauts today. Be touched with us.